This afternoon when I was taking the trash out, I looked up to see this little munchkin crawl to the door and find me outside through the glass. His grin was priceless especially as he proceeded it with standing up and smooshing his chubby cheeks against the glass, banging his hands as he frantically waves at me, and licking all over the place. I had Tom grab my camera inside and quickly went back out to capture this comical picture.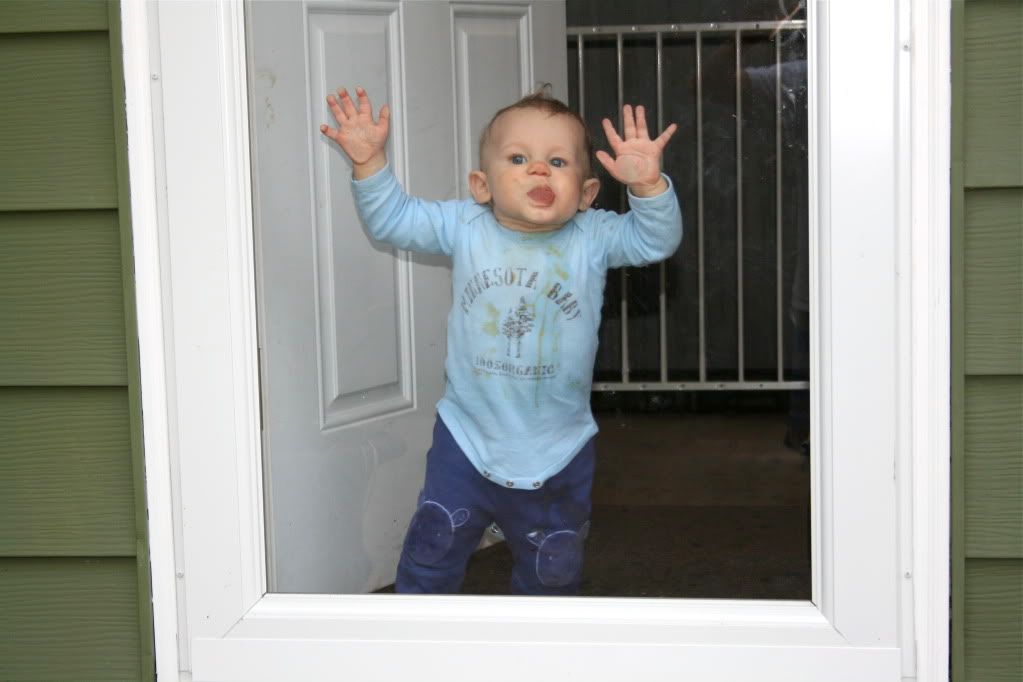 You'll have to excuse his outfit this evening. He just finished dinner and while he is known to spit up quite often, let's just say Sweet Potatoes don't sit well with him. Actually, every time we have given him sweet potatoes (and we have for a couple months now already) he spits up A LOT but doesn't spit up this much with other solids. After tonight we've decided that it's probably best to put aside the sweet potatoes for awhile. I don't like them either so it's fine with me =-)
Meanwhile, we're busy doing some things in our dining room. If you read blogs, this is something that's quite popular and easy "How-to's" are quite accessible on the topic. You'll know what I mean when I reveal our "After" photo.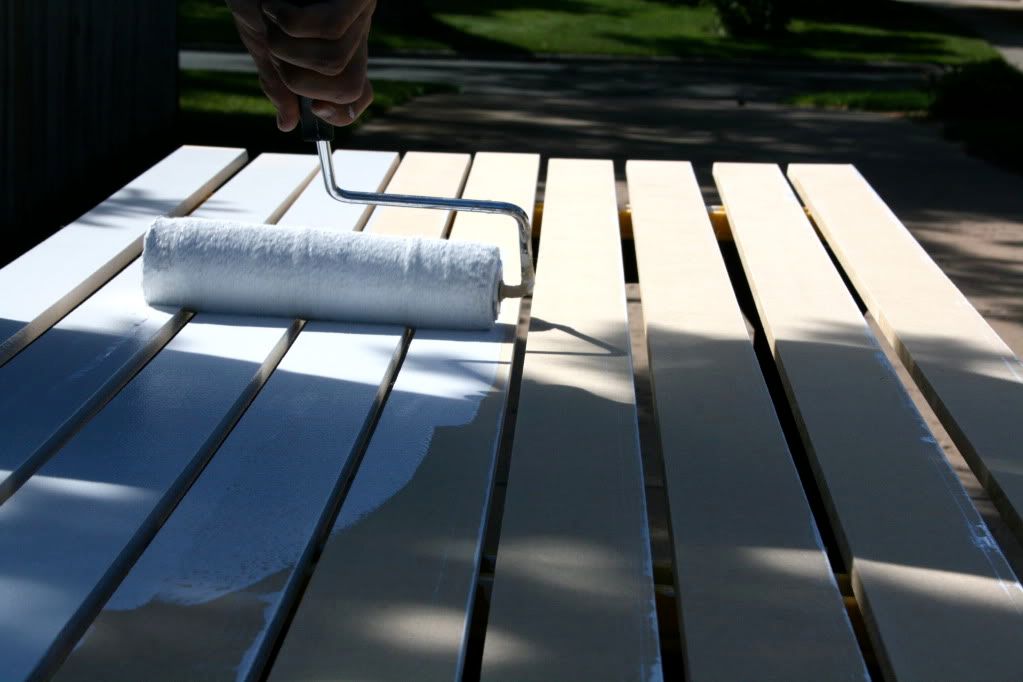 Hans is checking out what daddy is working on..