It's weird to think that I'm not going to start school today. Through the years, with being a student and teacher, I think this is my second only time that I haven't been there, bright and cheery, on the "first day" of school. The first time was a year break that I took after I graduated from college and spent the year working at the golf course, traveling, and subbing here and there. And now here I am. Instead of going to bed with butterflies in my stomach as I anxiously anticipate the starting of the new year, I fell asleep reading a 34 cent American Girl book I bought at the thrift store the other day ('Kirsten's Surprise' for those of you who are wondering,..). Instead of waking up early, grabbing my class list and last minute made name tags for my students, and running out the door with my bag lunch; I woke up, had coffee with my man, and crawled around on the floor with my little man, met my mom at the church I grew up in and helped her with some things and headed home to heat up some left over soup and feed Hans. Yes, there are changes, but I love them. I still enjoy this "back to school" time even though I'm not necessarily going "back to school". I'm enjoying the simple nights and simple mornings. Although they are simple, they are so so so very important to me.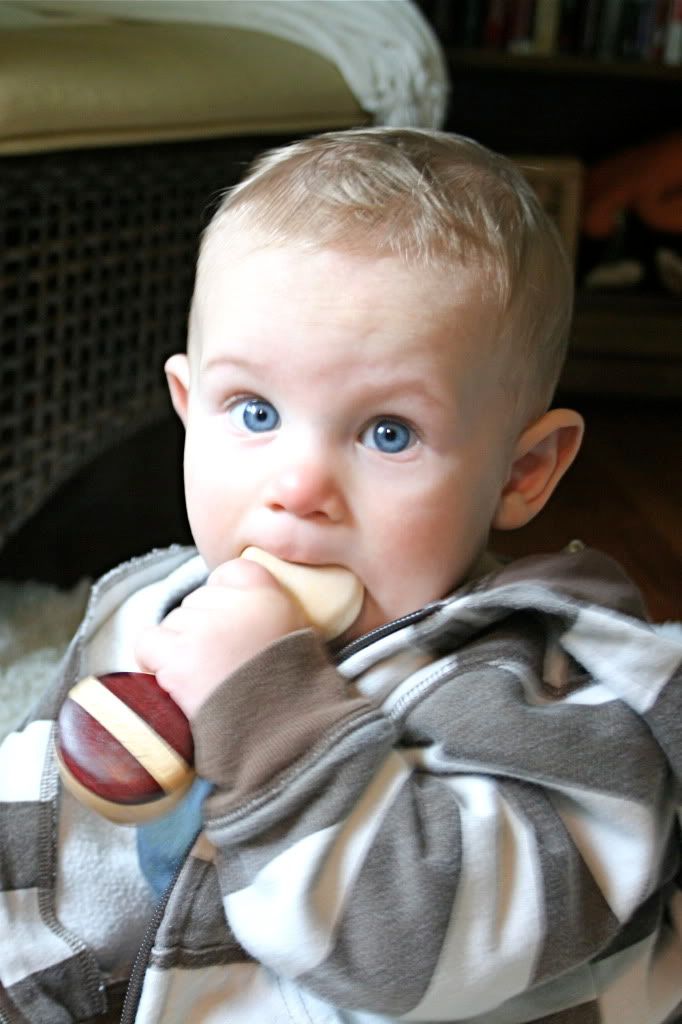 (and becki, if your reading this, we accidently took the rattle home!!! will return soon! it'll be a good excuse to see you again!!)
Now, on to the weekend..
We started off the weekend apple picking at daddy's golf course.
And when you go apple picking at the golf course, you do funny things. Like, if you can't reach an apple, pull your golf cart up, and climb on top!
After Tom climbed the tree in his golf clothes, he was surprised to see a grass stain. really? of course you're gonna get a grass stain!....those boys...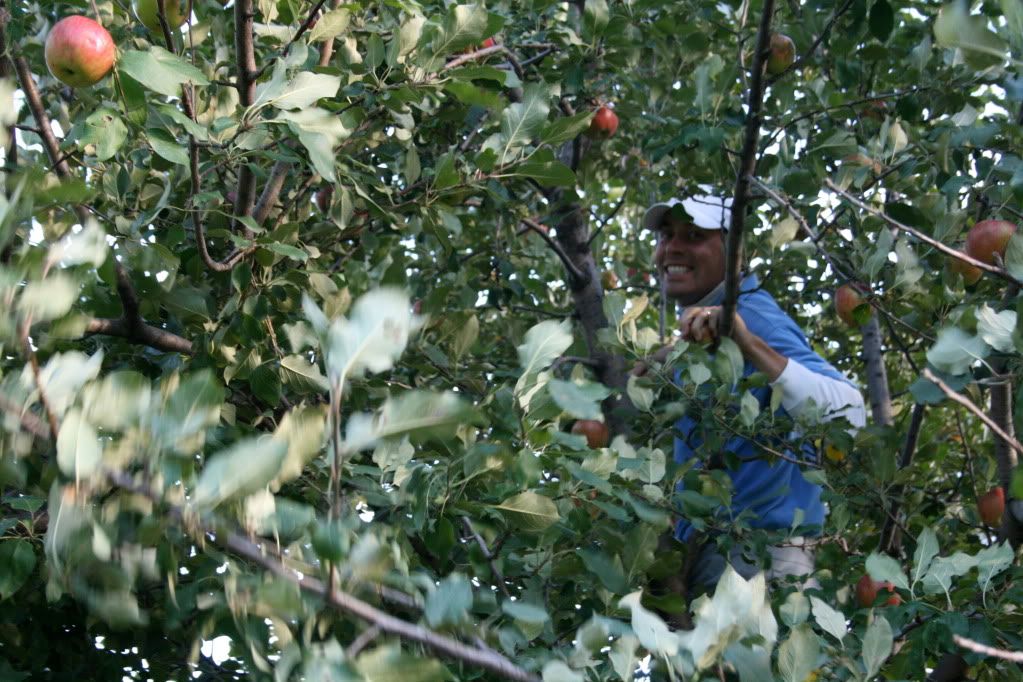 Of course, I made apple pie....I used a delicious recipe from my old church cookbook (we use a lot of recipes from that faithful cookbook...) It's apple pie in a bag! I baked it inside of a brown paper bag. I was pretty worried at first and had to call my sister for the first fifteen minutes of baking, asking her what I should do if it turned on fire. It's a good thing I called her too cause it turns out, if I did see a flame, my initial reaction was a little too drastic. I was gonna dump water on it and run out of the house with Hans in hand....but my good sister told me the correct response! =-)
I'm not happy with how I take pictures of food yet. but i'm gonna keep working on it! =-) I'll try and add the recipe later, but for now, here's a picture!
On to the cabin.
We stopped by and said hello to an old friend
Played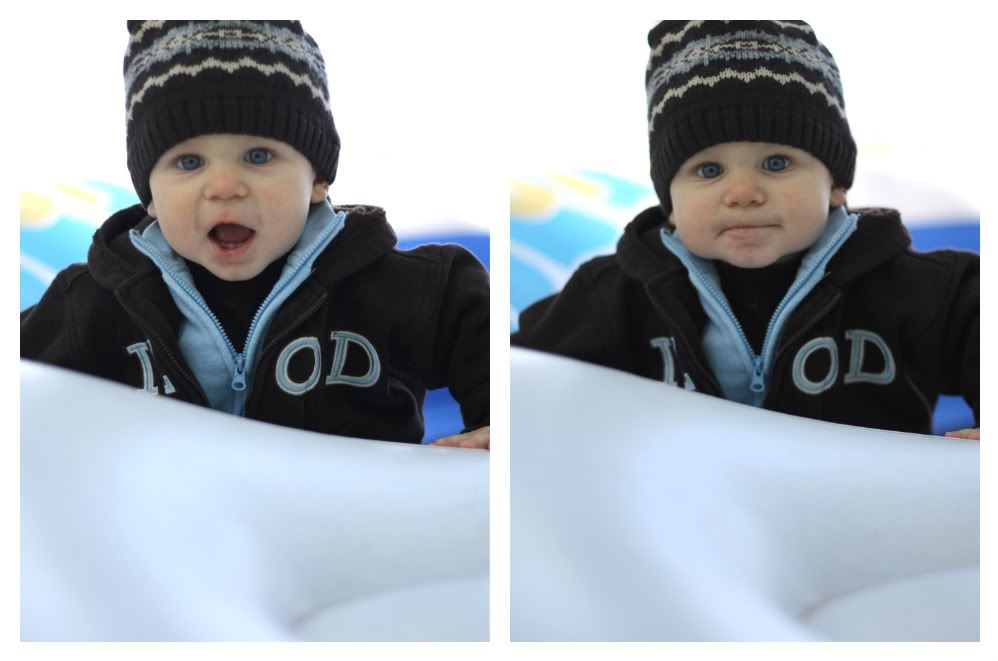 I love those last couple of pictures because Hans is playing on our inflatable "fun island" that we took out of the water to put away for the fall/winter months. We have had some sort of fun island since I was little and I always remember this last weekend of summer where we are about to put the fun island away and I can play on it on the grass! It's always so fun and bouncy but we never usually do it because it could get punctured by the sticks and rocks, etc. Those pictures remind me of that little piece of childhood.
And finally, a boat ride to say hello to fall and goodbye to summer.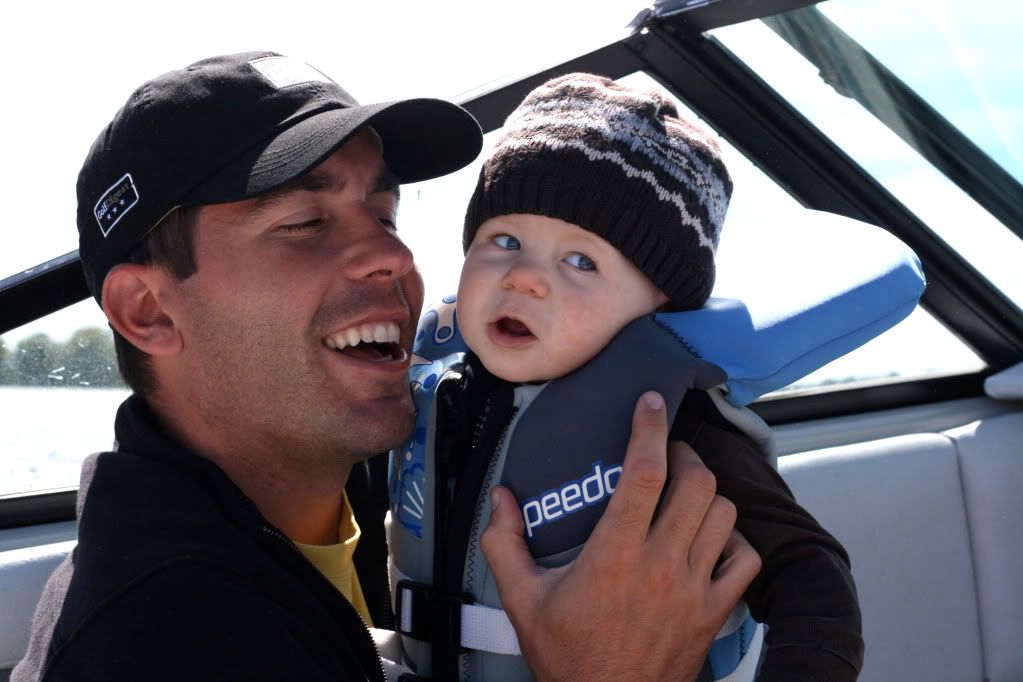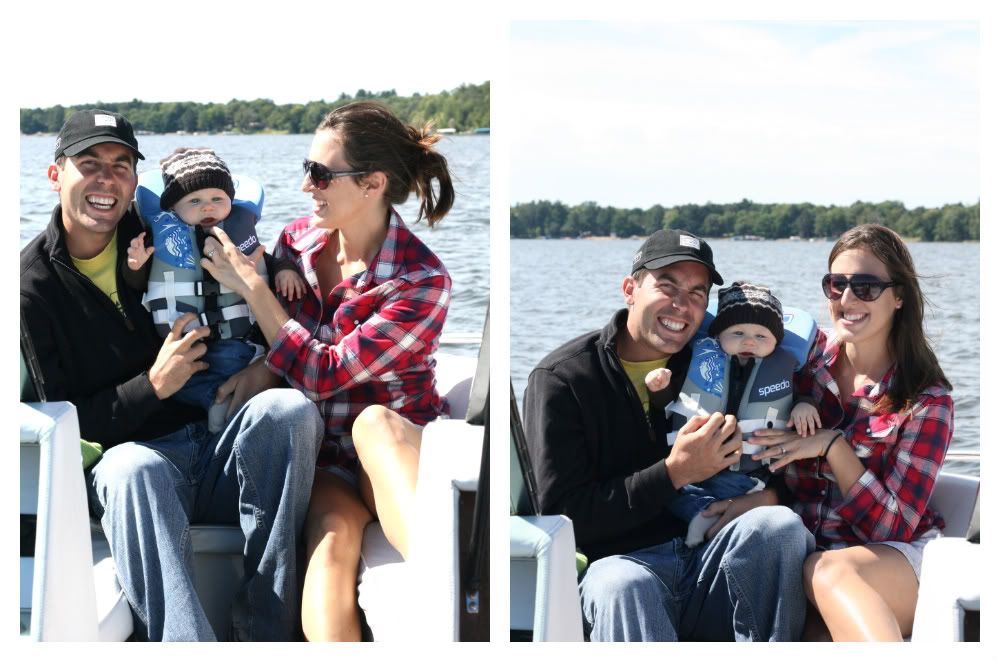 I hope everyone enjoyed their labor day weekend!